E-Learning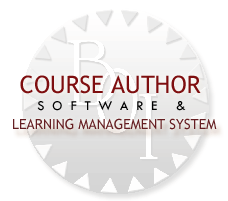 Be Online Inc has been a leader in the online learning or E-Learning field for over 10 years! The BOI Learning Management System allows you to create online learning environments that can be used for employee training, group training, professional license training, continuing education courses, or as an educational tool for your clients or customers. The applications of the BOI Learning Management System are countless.
The system allows you to create interactive online course content rich with text, audio, videos, images, diagrams, electronic flashcards, online quizzes, electronic surveys, and certification exams. The system even allows you to embed content from sites like YouTube!
We would love to talk to you if you are considering using e-learning or a learning management system. We can help save you time, money, and headaches by providing you with a cost-effective online learning environment for your users and an easy way to ensure your course content is as up-to-date as you want it to be.
E-Learning not only allows you to cut costs on things like travel expenses, conference room expenses, live instructors' fees, etc. but it also allows you to make enterprise-wide updates to your content in a timely and inexpensive manner.