Website Design
Does your company need a website?


Do you have a website already but need a solution for updating your site?

MattKimmel.com and Be Online Inc offer some of the most cost-effective options for creating your site and also give you the ability to update your site as easily as typing an email or a Word document.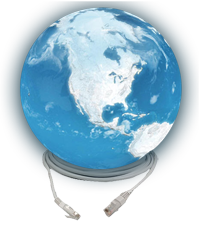 We will build you a website that displays information-only or an e-commerce site that allows you to display your products or services and even take orders from your website and process payments via credit card!
All new websites designed and developed by MattKimmel.com are hosted in the Be Online Inc (BOI). content management system, a proprietary CMS system developed by Matt Kimmel and the developers at Be Online Inc. This content management system (CMS) allows you to make changes to your site quickly and easily and allows for BOI to make major updates to your site without much time or money investment on your part. Owning and operating a website has never been as easy as it is now!
All website design projects can be categorized into the following:
All websites are hosted at the BOI data center in Madison, SD. We are aware some web designers host their websites offsite which can create difficulties in making updates to the server software, backups, or contacting tech support. We do not charge an additional fee for web hosting either. The website design packages all include free site hosting and you only have to pay the annual renewal fee to use the content management system to keep getting free web hosting.
Static Web Pages (Basic Informational Sites)
Static web pages are pages that don't change. These types of pages are normally for displaying your company's website information, details about the business, facts, statistics, or contact information.
Dynamic web pages are pages that change depending on the situation. These types of web pages are usually driven by a database and require behind the scenes web programming. Web sites that display listings of inventory, available units in an apartment building, or similar types of information are examples of dynamic web pages.